Welcome to our shopping pages.
For techical advise on any product please contact us and we do our very best help you chose the right product for you.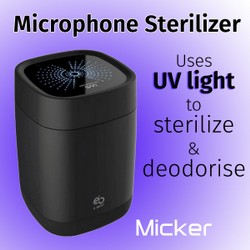 Featured Product - Micker Microphone Sterilser. An ideal solution for keeping microphone safe during this time of Covid pandemic. Safe and easy to use.
New Range of video converters and adaptors
New Range of microphone and mixer solutions for phones, iPads, tablets, laptops, DSLR cameras and Camcorders.