1)
Communications and interactivity – Using the very latest technology to help keep families in touch with love ones and stimulate users to be more engaged. The G-Touch Care Solution is the perfect cost-effective answer.
2) Induction l
oop systems for the hard of hearing in communal areas with sound and video. New Day are certificated AFILS installers.
3)
Sound and Video installations. Background music, sound for screens and projection systems.

The G-touch Care touchscreen is incredibly easy to use and packed with features to enhance the resident's experience. It has an interface that is simple to use even if the user is not I.T literate. The G-touch Care touchscreen is 55" 4K which is the perfect fit for care homes, being big enough for multiple residents to use the touchscreen at the same time, but also being small enough to store and move the touchscreen around from room to room. The touchscreen has durable and toughened safety glass which can be easily cleaned and will not be damaged.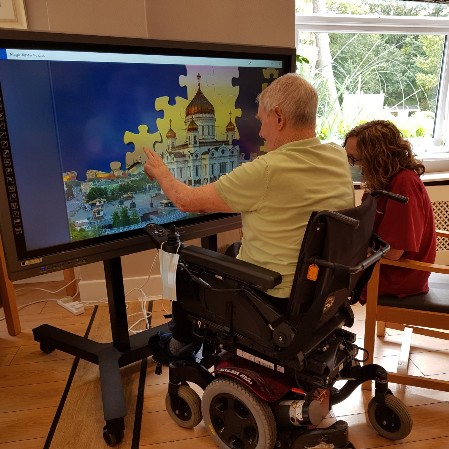 • 2 x 15w built in speakers loud enough for noisy rooms.
• HD video conferencing camera, allowing residents to video call families & friends; and for staff to video conference with other care home sites.
• A range of inputs and outputs to connect additional peripherals if required.
• A built in PC with a range of software and Apps curated specifically for residents. The built in PC also allows staff to use the touchscreens as a normal functioning PC.
• Android 8.0 built-in allowing thousands of additional Apps to be selected and added to the touchscreen as required.
• Wi-Fi giving the flexibility to be moved from area to area without concern about network ports.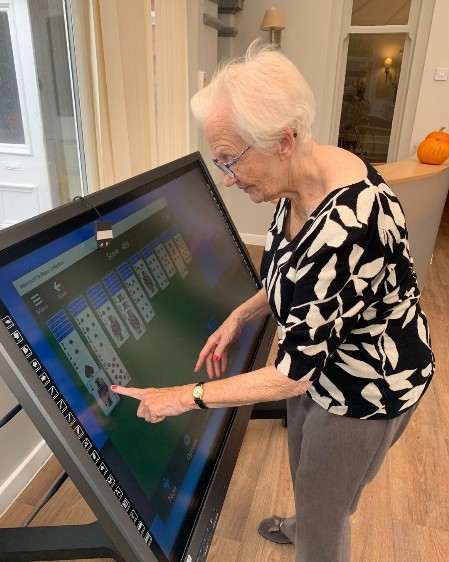 Not only is the G-Touch Care Solution built and developed for residents, it has also been created to help staff. Staff can use the touchscreen for training purposes as the large format displays allow multiple staff to see and engage with the session, and the built in Windows PC allows all Microsoft Office Suite to be used without the need for an external device. You can even plug in a memory stick and give an interactive presentation and annotate over it as you go along. The touchscreen can also be used as digital signage to showcase the latest news in the care homes and display messages to staff and residents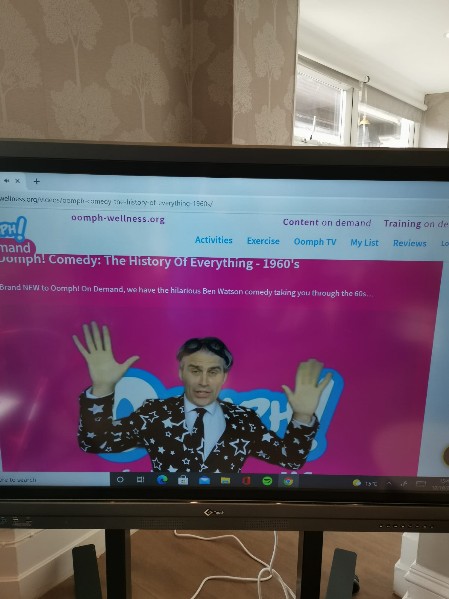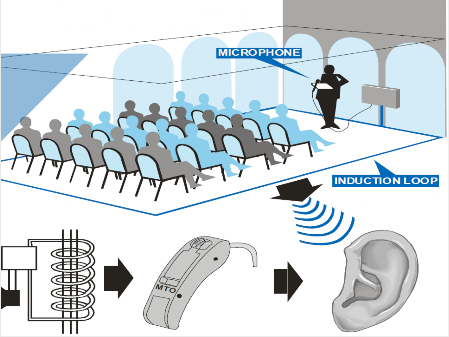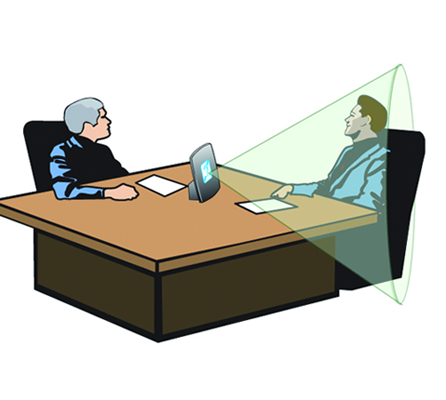 New Day provides systems for assistive listening, giving access to high quality intelligible sound for people that are hard of hearing. Why are hearing loops important? Well, these systems are a great benefit to those with hearing loss:
Assistive listening benefits a large and ever growing section of society – hearing impairment affects one in seven of us, a number that is increasing as the population ages.
Hearing loop systems offer many unique benefits to service providers and to end users that make them an essential facility in many private and public environments. In the UK it is mandatory that all public buildings have induction loop systems installed for the hearing impaired.
The hard of hearing community is increasingly aware of the solutions available to assist them, increasing end-user demand for assistive listening solutions.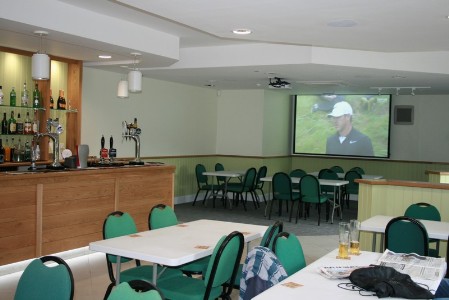 We provide a range of sound and video systems. Background music, sound reinforcement for projection and LED screens, plus a range of portable systems. Our LED screens are all commercial series with full warranties. Projection systems are available from portable to fully installed with control panels.
We can also maintain and upgrade existing installations.
Call now for information, discuss a query or for a free survey on telephone 01452 618619 or email us at sales@newday.tv.