New Day is the UK's leading Christian Church Installation Company.
With over 20 years of experience of installing into churches from grade 1 listed to new builds and over 40 years of audio visual lighting design, you can be sure that your AVL system will be the very best.
Sound
All our sound systems are bespoke to the use, design and acoustics of the church. We offer a free site survey and our priority is to listen to how you want to use the system and what you want to achieve.
See Induction Loop Systems below.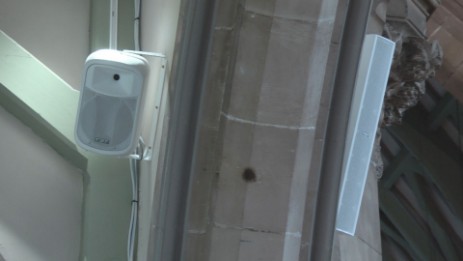 Video
We offer installation of video projectors and large scale monitors or a combination of both; video cameras for worship and web broadcasting; and computers and software for web broadcasting. Our site surveys are free and we will discuss your vision for the church; then using our expertise advise you on the best solution for your church, offering various options as appropriate.
When designing a system always have in mind quality, best value for money, ease of use for non-technical volunteers and touch button solutions for time saving and when only one person is having to run a service. Training will be provided where needed and ongoing care is important to us.
This picture shows a double drop screen, used in combination with monitors, to achieve the best coverage for the congregation. The main projection screen, when not in use, rises above the inside of the arch so cannot be seen when not in use. This installation also includes two input panels which take both VGA and HDMI inputs. An option would be USB C and HDMI.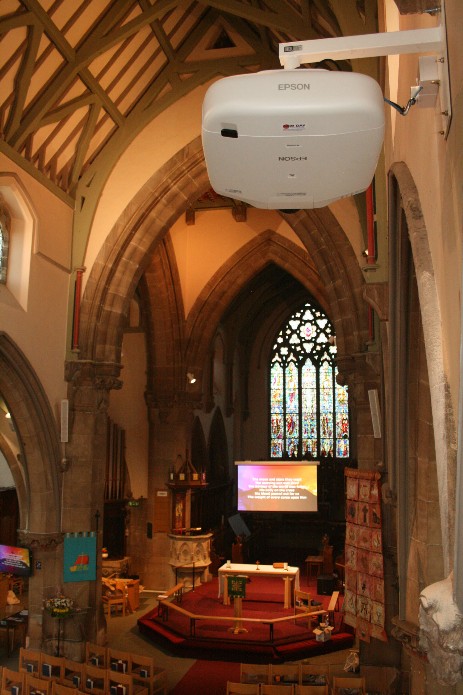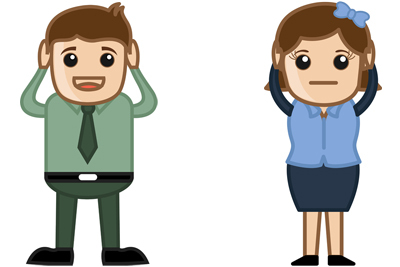 Church Induction Loop Systems
In the UK it is mandatory for ALL public buildings to make adequate provision for the disabled and specifically, the hearing impaired.
In 2007 the international Electrotechnical Commission heavily revised hearing loop performance standards IEC60118-4 for the performance of induction loop systems.
When was your loop system last tested? New Day are certified AFILS installers, trained by Ampetronic who are world leaders in this field. It's important that the correct test equipment is used to ensure that you meet these new standards.
Call now for a free survey or for an engineer to check your current system.
Telephone 01452 618619 or email sales@newday.tv